The Glenwood Retirement Village site was my first commercial project. When I originally approached them about redesigning their website, they were using an old Adobe Muse based pure-html site, with no responsive design or user interaction features built in. In order to update their activity calendars, newsletters, contacts, and other parts of their website, they'd rely on their web developer to make the changes for them.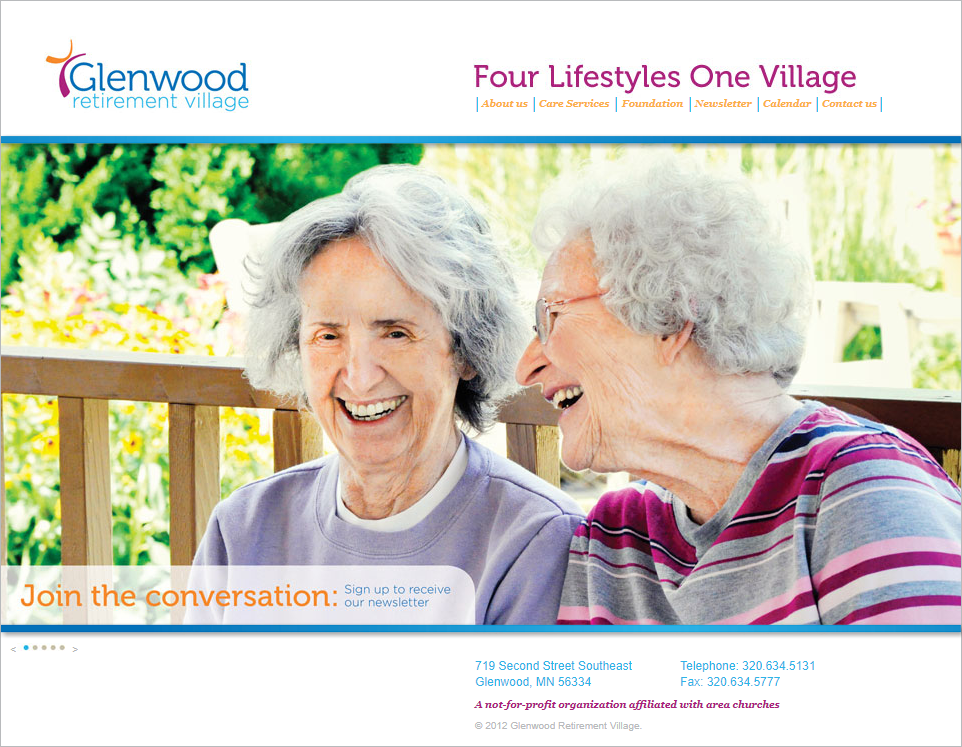 With our redesign, the retirement village can now manage their calendars, newsletters, and can additionally manage their employment listings and have applicants apply on the site, rather than relying on a third party company to do it. The site is fully responsive, and utilizes their fonts, assets, and colors to make all parts of the site feel like a custom solution, rather than just another template.
With the new responsive layout, a family member can view the activities calendar, a board member can view the newsletter, and a prospective employee can submit an application, all from their device of choice. Bounce rate has plummeted, and unique daily users have increased more than ten-fold.